A Guide to Formula 1
How to watch F1 Streams live online by VIPLeague
Formula One cars are the fastest road course racing cars in the world, Split second decisions, tight curves, fearless drivers, high-speed action. This is the pinnacle of motor racing. VIPleague has all your F1 and motor racing streams: from pre-season testing, practice and qualification, interviews, documentaries and replays, from the first race to the last, you can be there in the action with VIPLeague.
Motor racing started in France and as technology developed so did the cars, the speed and number of races. Formula 1 emerged from the European Grands Prix. Some of the first races such as  Paris to Rouen (1894) were on open roads which proved dangerous for the drivers and pedestrians alike. Soon some enthusiasts decided to make a defined 'circuit' on specific roads with various races of determined lengths for different types of cars. The first recognized Grand Prix was organized by the Automobile Club de France (ACF) in 1906. More races in other countries soon followed, each having their own rules. Some attempts were made to have a more unified system but it was not until after World War 2 that several national Formula One Grands Prix were combined to create a World Championship for drivers. The 'formula' system, a set of rules which all cars must meet to compete, was  agreed in 1946. The following year the Fédération Internationale de l'Automobile  or FIA was created as the governing body for motor racing.
The first ever official World Championship for Drivers using the Formula One rules was held in 1950 at Silverstone. It included the six major Grands Prix of Europe and the Indianapolis 500. Alfa Romeo, Ferrari and Maserati dominated the early years until Mercedes-Benz entered the fray in 1954 winning almost every race. After a crash at Le Mans that killed 83 people they withdrew from F1 for almost 40 years. The following  years were innovative in terms of motor-racing and engine technology but also incredibly dangerous for both drivers and spectators. By the late 1960s increased sponsorship meant huge amounts of money were being poured into Formula One while a growing number of viewers were watching on television. Both these factors combined with protests from drivers led to significant safety reviews. Technology and safety measures increased steadily over the next decades.
There are two titles in Formula One: The World Constructors' Championship (WCC), awarded since 1958, and the World Drivers' Championship (WDC), first awarded to Giuseppe Farina in 1950. Ferrari is the most successful team to date while Michael Schumacher is the most successful driver with seven titles. The history of F1 has been marked by rivalries between the top teams and the top drivers. Certain periods have seen the dominance of one particular team or driver, but changes in rules, technology and finance have ensured that F1 is always evolving.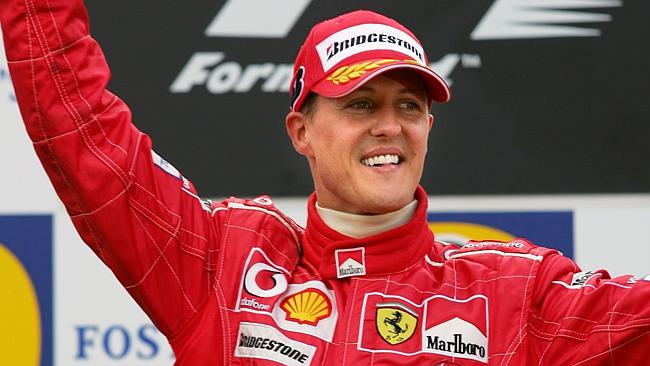 Bernie Ecclestone is known as the F1 Supremo widely credited for making it the global brand it is today. With his dominance coming to an end, though, due to age and continuing allegations of corruption, the future of Formula One has numerous challenges. While safety has improved beyond all recognition, some critics feel too many safety controls diminish and detract from the excitement of the races, while others call for even more controls. Finance is perhaps the biggest issue. With the cost of running a team many manufacturers have left the sport while other 'minor' teams have difficulty being competitive. In the longer term environmental issues will become more and more important, not only in regards fuel consumption but also the engines themselves. With the technology of the future moving towards 'green' electric cars, how long will it be before the manufacturers want to use as F1 as a testing ground for such innovations, and would that be interesting for the fan? Recent years have seen the spread of Formula One around the world with countries and circuits vying to be included, but a decline in manufacturers involvement may mean less competition. We can but hope that innovation continues to mean excitement.
Read F1 Race Previews
Read Motorsports Previews.
Check out the full schedule of motorsports streams
VIPLeague for all your live streams. Check all the sports and TV events here