VIPLeague News
by VIPLeague
Welcome to VIPLeague News! Here you can find information on any updates to VIPLeague.  Delivering reliable quality streams is our top priority. We also try to make the site easy and convenient to use and are constantly trying to improve and update. Check out the latest VIPLeague news and updates below, and if you have any suggestions, we always appreciate your feedback!

New Mobile site added
As more and more people are watching via tablets and phones, we have created a dedicated mobile site. Easy to set up and navigate. You can find all instructions and tips on our helpful Mobiles FAQ. You can access the site on Android or iPhones and iPads.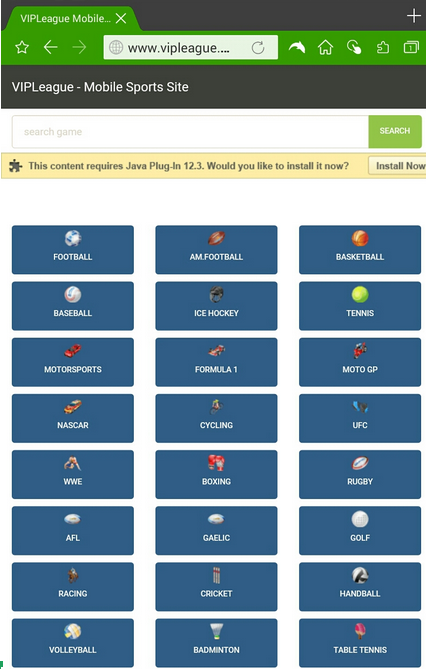 Site Name Change
VIPBox is now VIPLeague. Please make sure to bookmark the new url and share it. Some people may still access vipbox sites but over time all will change to VIPLeague.
FAQs Updated
There is now a full range of updated FAQs covering all the main questions people have. We have tried to be as thorough and clear as possible. Please Check out the VIPLeague FAQ section.
Filter Search Feature
VIP has added an amazing new filter. Find the type of events you want easily.
Football (soccer) has two filters. The first is for areas or specific organizations. The second is for individual leagues. Click on the left filter and choose your area then click on the right filter to find specific leagues. Other sports have one filter for specific leagues or events.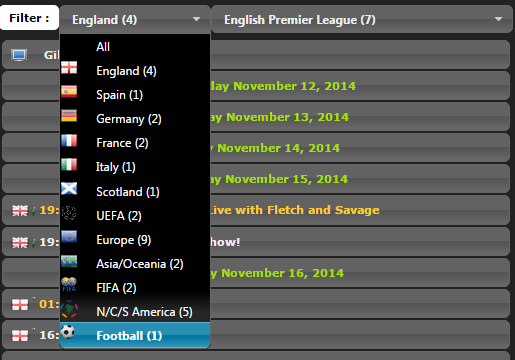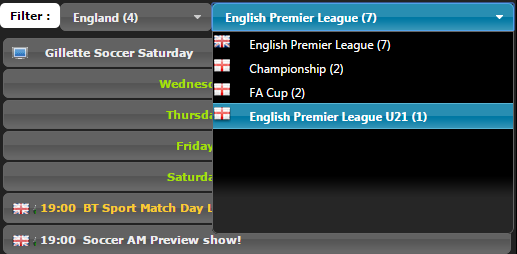 User Menu Updated
The right side user menu has been updated to make it easier to find what you want. Chats, events, FAQs, VIPLeague News and more!

Site Theme Update
Users now have a choice of site theme: Golden Midnight or White Magic.
Simply click on Golden Midnight or White Magic at the top right hand side of the page.