VIPLeague Ad Issues
VIPLeague is a free site. This means ads are necessary. We do our best to ensure ad quality and safety. We check constantly for any problems and appreciate any feedback on problems. Ads of an adult nature are not allowed on site. If you see any problems ads or have any issues not covered in this VIPLeague Ad Issues FAQ please let us know in Help chat or use Contact Us.
You can find answers to most  common issues in the VIPLeague FAQs & Help section and site news in VIPLeague News.
1: How do I stop the ads?
The ads on screen are outside our control; they are used by free players. To close the ad, look to the top right, there is normally a small "x" , press this. If the ad doesn't close you will need to wait up to 30 seconds then the video stream will show.
2: The ads won't close. What can I do?
Look for a small x somewhere on the ad to close it. If there is no x or it doesn't close after 30 seconds refresh the page.
If you use adblocker some ads will show as a white or black box above the screen and you will be unable to close them. In this case you must disable adblocker.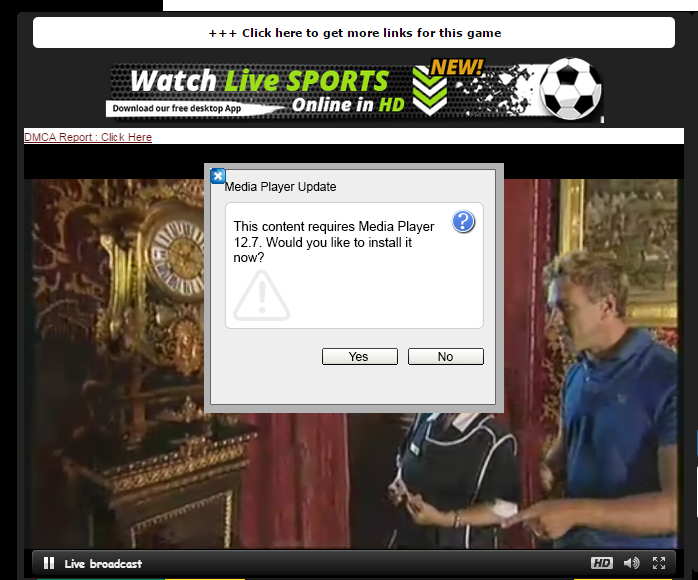 3: There's background music or noise from an ad.
We do out best not to allow such ads on site. Occasionally some locations may have them. If the music or noise does not stop after a few seconds then refresh the page.
If it still doesn't clear then please inform admin.
4: Something downloaded from an ad. What should I do?
We  try to ensure that there are no forced downloads from ads. If it happens, please let us know what ad it is as well as the player and link in Help Chat or Contact Us.